Continuing to Carry the Torch
Please note that as of January 1, 2020 Fomentek is now part of the Tiger Tail USA brand family. Don't worry! The Fomentek bag construction remains exactly the same. We have added a label on each bag to indicate the proper fill line. Rest assured that you are receiving the same fabulous products you depend on and everything is still made in the USA.
Orders placed on Fomentek.com ship from the greater Seattle area. Most orders will ship within 24-48 hours via USPS First Class, Priority Mail, or FedEx Ground. Once your order ships, you will receive an email confirming your order and providing tracking information for your reference. We will continue to offer excellent customer service and will be happy to answer any questions regarding the changes.
If you have any questions, feel free to contact us at 206.395.7811 or info@fomentek.com. Our office hours are 8 AM – 5 PM PST.
FOR HOME AND PROFESSIONAL USE
The Fomentek Bag is a simple, safe, and effective means of heating or cooling the body which helps alleviate the symptoms of a variety of ailments.
This thin and sturdy translucent bag is filled directly from the tap. Two durable ultra-thin polymer layers provide strength while remaining soft and pliable to the touch and conforming to bodily curves.
 No BPA  •   No Latex  •   No Cords or Plugs
Non-allergenic  •  Odor-free  •  Phthalate-free
• No BPA 
• No Latex

• No Cords or Plugs

• Non-allergenic

• Odor-Free
• Phthalate-Free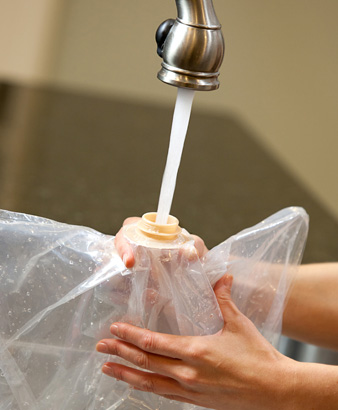 Fill From Tap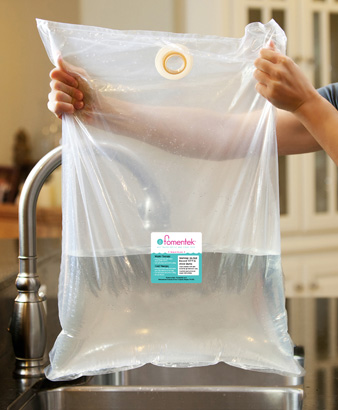 1/3 Full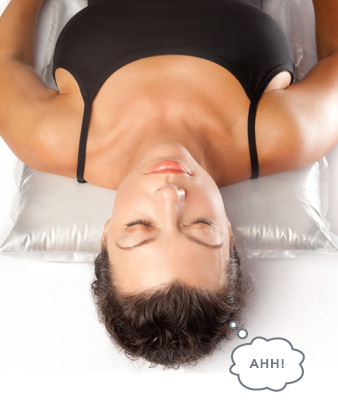 Relax
COLD USE
Safer than an ice pack
Cold water will not cause frostbite
For use during the acute inflammatory phase of soft tissue injury
Simply fill a Fomentek Bag 1/3 full of cold tap water and add 2 cups of ice or store it in the refrigerator
To use, apply the cold Fomentek Bag directly against the skin
WARM USE
To relieve pain and promote healing
Simply fill a Fomentek bag 1/3 full with warm tap water (108°F – 113°F)
To use, apply the warm Fomentek Bag directly against the skin
Cold Use
recommendations
---
Soft Tissue Injury
Inflammation & Swelling
Fever Control
Post Surgical Care
Bug bites & Rashes
Labor & Delivery
Sunburn
Bursitis & Tendinitis
Arthritis
Headaches & Migraines
Gout
Sprains
Bruises
Sore Joints
Osteoarthritis
Esthetician and Spa Treatments
Warm Use
recommendations
---
Back Pain & Stiffness
Neck Pain & Stiffness
Pregnancy Pain
Labor, Delivery & Postpartum
Muscle Aches
Muscle Spasms
Joint Stiffness
Arthritis Pain
Fibromyalgia
Sickle Cell Pain Crisis Management
TMJ
Heat Source for Herbal Wraps and Castor Oil Packs
Menstrual Cramps
Warming Hands & Feet
Relaxation & Stress Relief
Insomnia / Sleep Aid
Earache Pain
Hand & Feet Warming
Pre-workout Warm-up
Increase Muscle Flexibility
ALTERNATIVE TO PARAFFIN TREATMENT
JUST AS EFFECTIVE WITHOUT THE MESS OR CHEMICALS
PUSHING HANDS INTO A LARGE FOMENTEK BAG
PROVIDES PENETRATING RELIEF TO PAINFUL JOINTS
LUMBAR SUPPORT
Simply breathe a puff of air into the Small or Medium Fomentek Bag for excellent lumbar support for auto or air travel.
EASY TO CARRY
The Fomentek Bag is easy to carry wherever you go, even when it's full of water.